The wonderful world of Christmas enthusiasts, created by the equally wonderful Chuck Smith!
---

The amazing store "LIGHT-O-RAMA! Created by Dan and Mary Baldwin!
---
MAGIC CHRISTMAS!!!
The display which started me... Wlater and Jackie Monkhouse, have one of the most beautiful and advanced displays I know... BE SURE TO VISIT!!
---

One of my good friends from Planet Christmas, Tim Fischer! Also home of The Christmas Lighting and Displays Webring!
---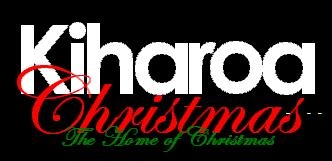 Visit Shay Evans display in New Zealand!
---

Greg Parcell's TwasTheNightBefore.Com
---
Holidastic
Another greatly appreiciated member of PC, Cory Waite!
---
We Love Christmas Lights
Amazing lights by Jeff and Rhonda Womack, also using LOR!
---
Computerized Christmas
One of my very good friends Jeremy Lawton!
---
Christmas Utah
The spectacular display of Marty Slack!
---
Scott's Xmas Lights
Scott Loftu's ever growing Illinois display!
---
Christmas Christmas Christmas!
If you love blowmolds be sure to visit this site! Thomas Steiner has some of the best blowmolds around!
---
Visit one of Jay's three sites:
Jay's Holiday LightSite!
Jay's Holiday LightWorld!
Or visit his Xmas Light WebRing!
---
Light-a-Holics Christmas!
Mike Montgomery, from Caledonia, his up and coming display! Using LOR and Direct control!
---
Pensacola Lights!
Pensacola Lights, 50,000 lights synced to music!
---
ChristmasLand
Timothy Howse's family site.
---
Bryce Kindla's Site
Visit Bryce's site and see his amazing train!